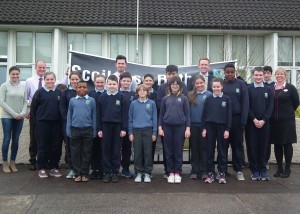 Colm Cooper and Seamus Harnedy:
These two superstars of football and hurling spent the day with our students. They did skill drills and games which the children really enjoyed. Their visit was kindly organised by AIB Little Island and we are very grateful for that. Colm and Seamus were absolute gentleman and great role models for our students.
They are pictured here at the front of our school before the training began.