During the month of December, each class teacher taught a lesson on the theme of 'water'. These lessons were taught over a range of curricular areas e.g. English, Science and Geography. In conjunction with this, we had a slogan competition from 2nd- 6th class, where the pupils were encouraged to create a slogan and design a poster based on  water conservation. We had some fantastic entries and it was a difficult task to choose the winners. However, we are delighted to announce that the overall winning slogan was 'Here's a tip: don't let it drip!' Here is a picture of the winner recieving first prize for her slogan and poster: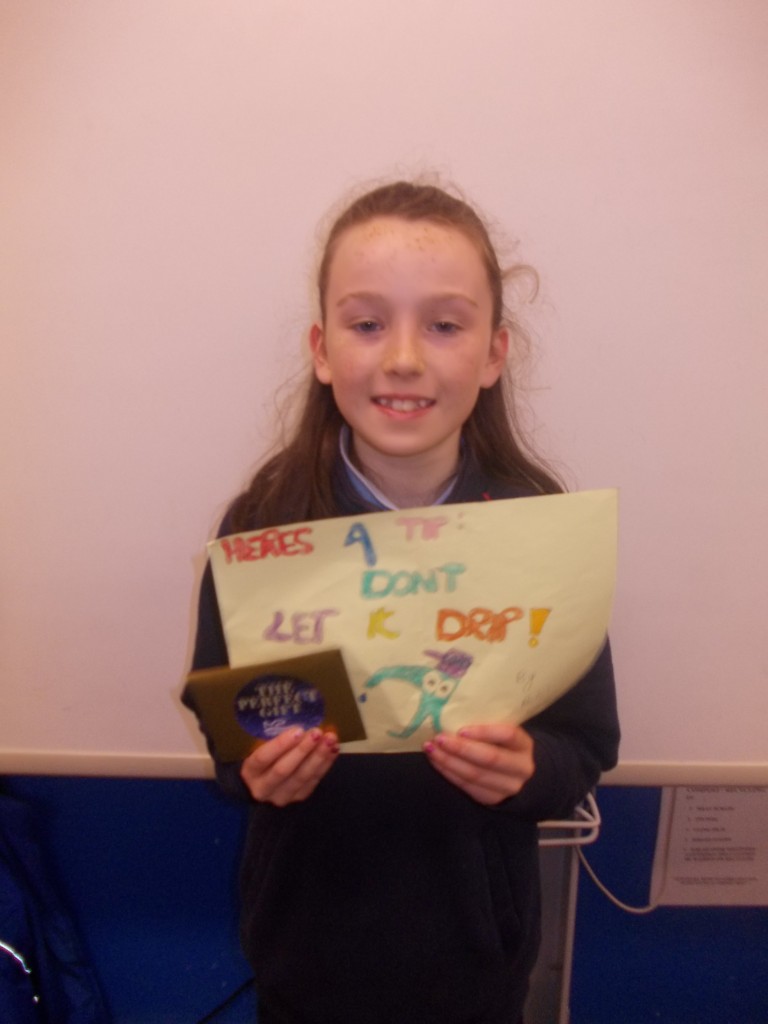 'Use your thinking cap, turn off the tap' was the slogan which came in second place in the competition. Here is a picture of the pupil with her slogan poster and her prize: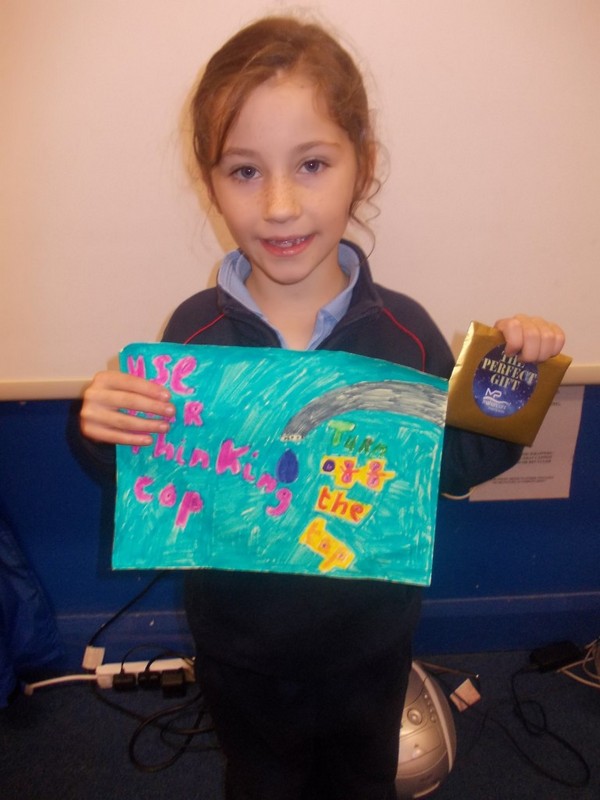 Finally, we had three pupils who were runners up and they each recieved a Christmas selection box for their slogans.  Congratulations to all our slogan winners and to everyone who entered our water slogan competition.
Here is a photograph of all the five winners together with the green school co-ordinators namely Ms. Laura Daly and Ms. B. Walsh.